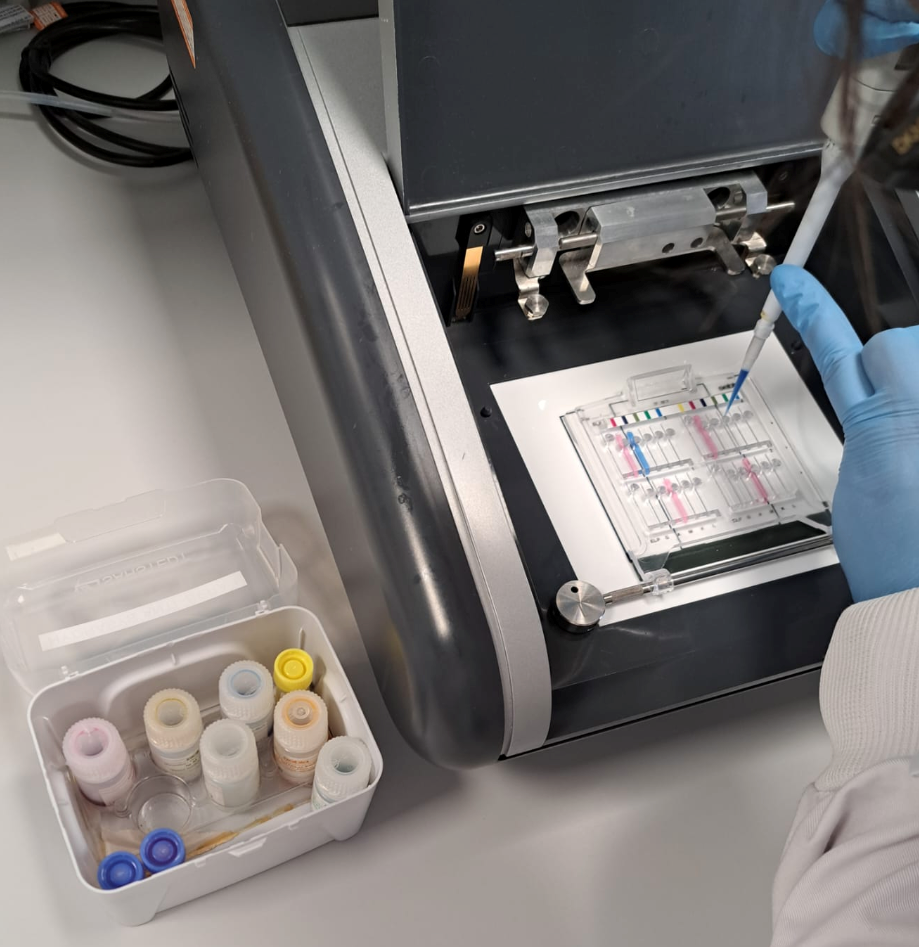 What is Clinical Biochemistry
Clinical Biochemistry involves the use of biochemical measurements to support the diagnosis, treatment, prevention and monitoring of disease. Measurements are made in blood, urine, cerebrospinal fluid and other body fluids.
Biochemical measurements can assist in determining the
function of the kidneys, liver, heart, thyroid and other endocrine organs as well as assessing cardiovascular risk by measuring lipids (including cholesterol), or diagnosing and monitoring diabetes.
Increasingly, Clinical Biochemistry tests are also used as a means of determining which patients would benefit from and, just as importantly would not, more invasive procedures and/or expensive therapies.
Clinical Biochemistry Departments
Clinical Biochemistry departments usually operate within a hospital and are responsible for providing biochemical testing to the highest standards. They typically provide a service for in-patients and out-patients as well primary care. Such departments make extensive use of information technology and robotics. Tests required in large numbers (such as potassium and urea in blood) are analysed on highly sophisticated automated equipment. Other techniques used in Clinical Biochemistry laboratories may include immunoassay, electrophoresis, many types of chromatography, mass spectrometry, and DNA technology. Most clinical biochemistry laboratories are accredited to ISO 15189 standards.
Near patient testing, or point of care testing is carried out in the patient's location rather than in the laboratory. Biochemistry is one of the core near patient testing disciplines, supporting the use of glucose and blood gas testing close to the patient, among other analyses.
Most departments will carry out research and develop and investigate new and improved analytical methods. A number of sub specialities exist within the general area of Clinical Biochemistry including Paediatrics, Endocrinology, Biochemical genetics, Toxicology, and Molecular Biology.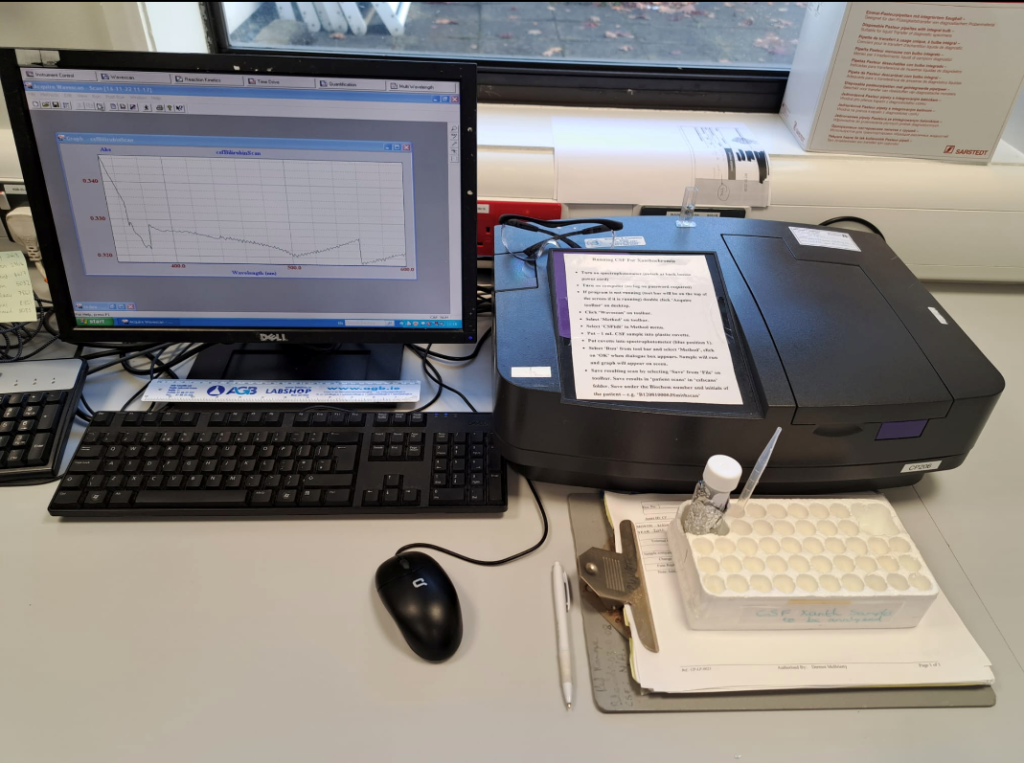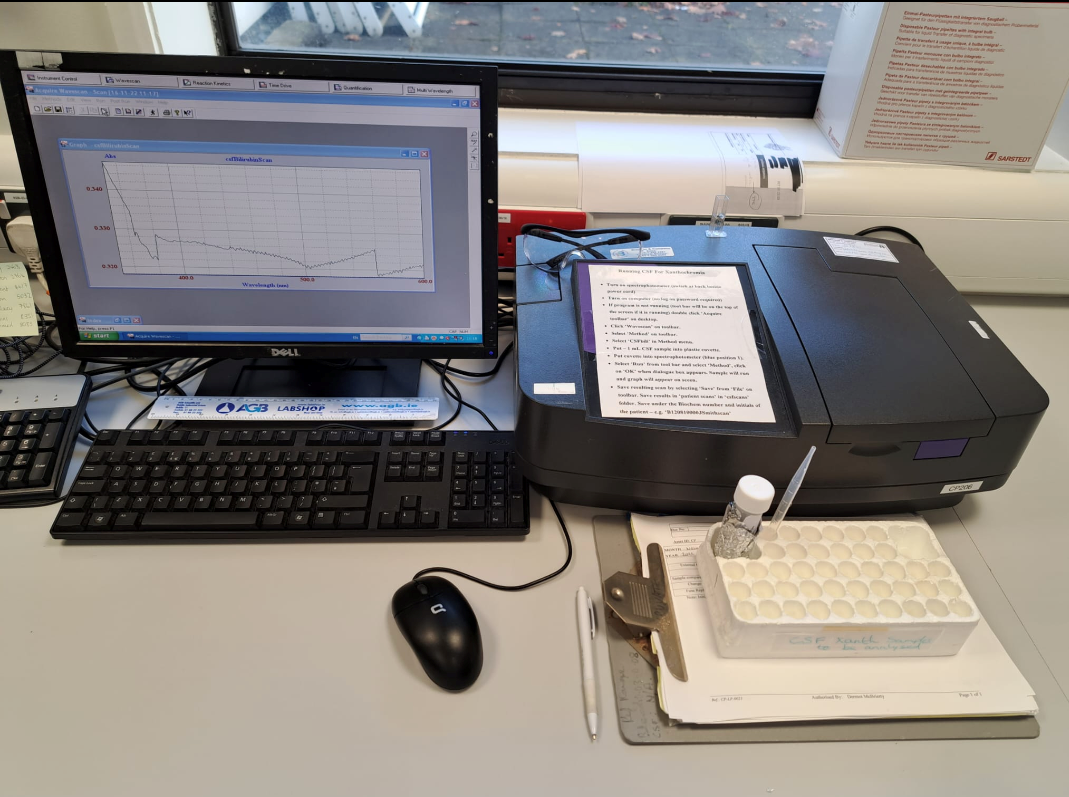 The role of the Clinical Biochemist
The post of biochemist has a long standing place in the Irish healthcare system, commencing in the late 1940's and early 1950s. The Fitzgerald report (1968) identified a deficiency of scientific knowledge within the hospital pathology diagnostic services and recommended the urgent establishment of a new career structure for hospital biochemists.

Since that time the role of Clinical Biochemists has evolved in their contribution to the delivery of clinical biochemistry and diagnostic endocrinology services throughout Ireland.

In broad terms the contribution of the biochemist may be defined through clinical, scientific, quality, management and leadership roles. For the latter, more senior members of the profession are Heads of Department and are responsible for the clinical and scientific governance and strategic direction of clinical biochemistry services in Ireland.

All roles and responsibilities which define a clinical biochemist's scope of practice are commensurate to their training, development and experience.